So Wednesday was pretty AMAZING I should say. Minus the fact Im dressed like a hooker, but hey some people find that hot right?

So i modeling my friends clothing line (Artvizu) on Legendary Rock Photographer Neil Zlozower's show! So I show up and John 5 from (was) Manson was there, but I didnt get to larp on him for a photo because I was stuck in make up till he left, boo, but I did get a creepy lurker one.  Then Dave Navorro showed up to hang out with me on set since I was close by and they totally molested him to put him on the show, I felt like a turd though, like i brought him in to a lion den and really didnt think it thru before inviting him, luckily he forgave me :) Then, THE FUCKING DONNAS SHOWED UP!! Well only HALF the Donnas but fucking still dude, I've loved them since middle school so it was amazing to finally get to meet them specially when It was a surprise! And i did a short interview with Trippy the Clown which honestly, dude that thing freaked me out and i dont even have a problem with clowns, but i guess what to you expect from something Rob Zombie made right.

Here are some photos from the lovely day!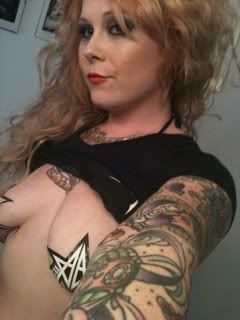 I'ma hooooka!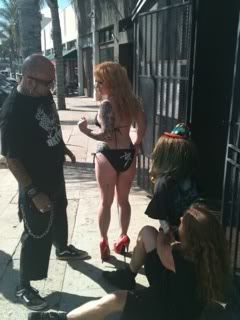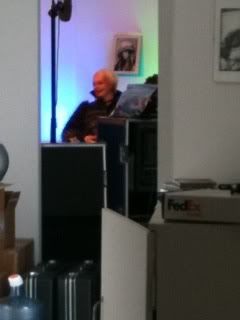 Me doing my interview with Trippy, and John 5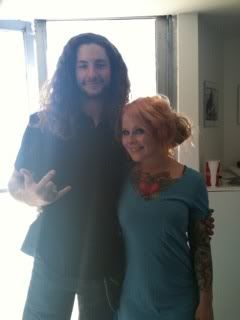 And i had a fan on set name Brandon who was super tall and pretty adorable!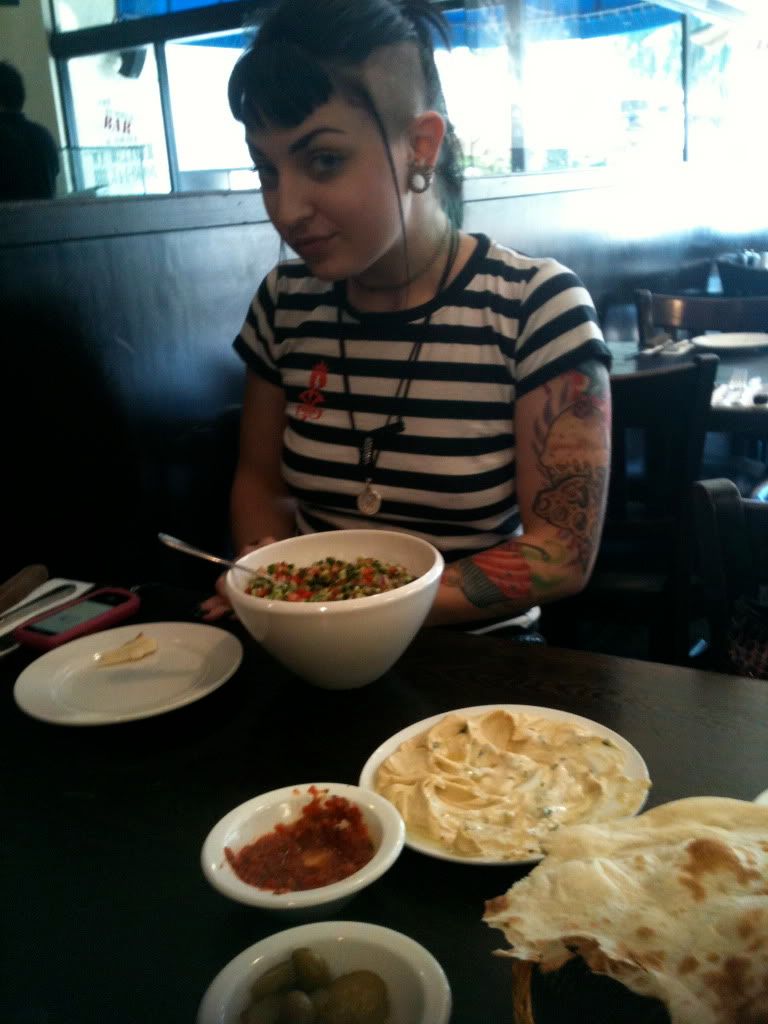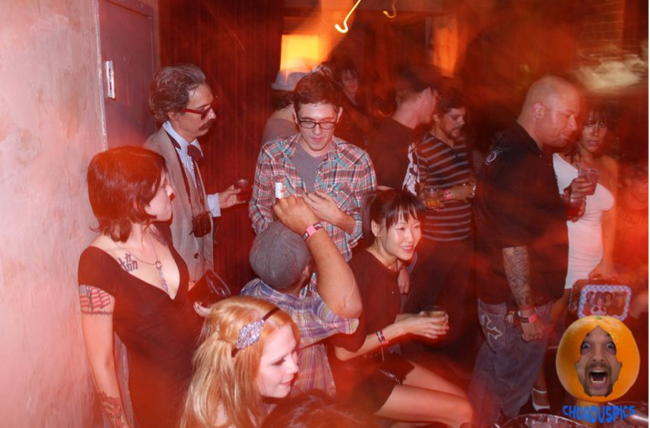 And I got to see the Lovely Draven and Klieo in town for the Joanna's Angels 3 release party! Draven and I caught up and ate massive amounts of hummus! I CANT wait till Nov when I get to spend the month with her and Bella Vendetta, You should check out Dravens site!
Which I actually didnt get to see for long because I drank way too much way too fast and Michael Vegas has to escort me to my car before my life fell out haha, im such a light weight.  I tried to get him to go back to the party but we proceeded to pass out in the back of my car as Chad Diamond and Cadence took photos.
But it actually ended up looking kind of cute, and my tits look huge!
Ok Love you everyone, Ill leave you with this super cute photo of Cadence St John and I by Ellen Stagg!